Philippine Postcard Library of Lists
---
Return to Philippine Postcards Page!
---
These lists are continuously being updated. If you have any Philippine Postcards, printed prior to 1950, and is not shown here, please contact me at clarkmikew@aol.com so I can add it to the lists. A photo or scan would be appreciated.
---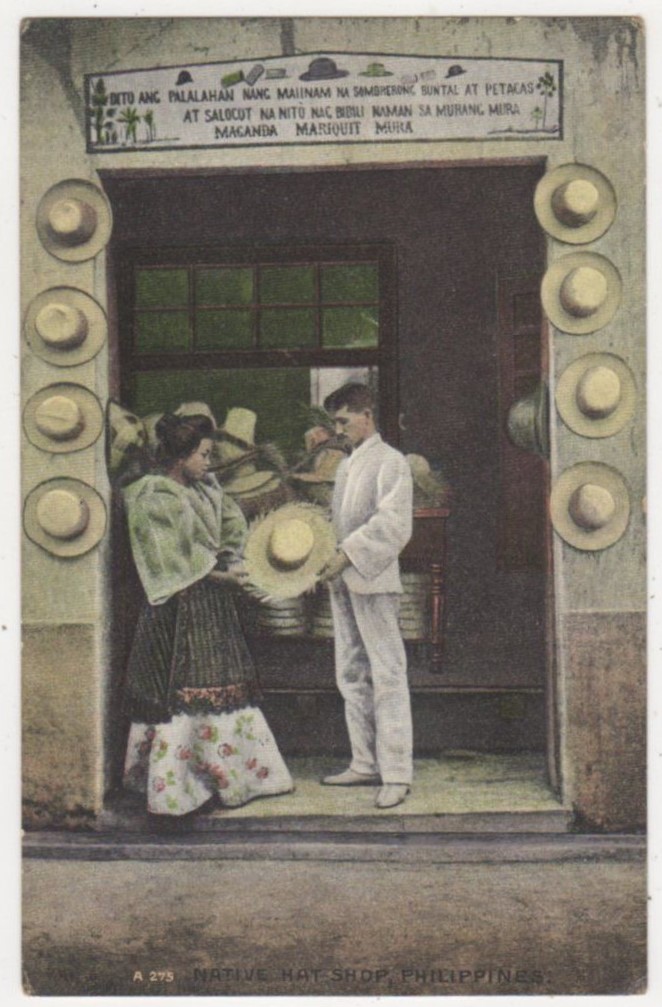 Recent Lambert and Springer postcard I acquired captioned "A 275 NATIVE HAT SHOP, PHILIPPINES."
---
Lists of Philippine Postcards by Publisher
Click here!
---
Philippine Postcards of particular places in a series by unknown Publishers
Click here!
---
Contact me at Clarkmikew@aol.com for any questions


Copyright 2018